• animals • cat facts • cats • experiments • health • tips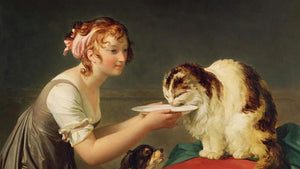 Did the vet just tell you to make your cat drink more water? Maybe a UTI scare or a constipation visit ? I've been there, and I'm here to tell you all the different methods I tried and how I finally solved the problem
---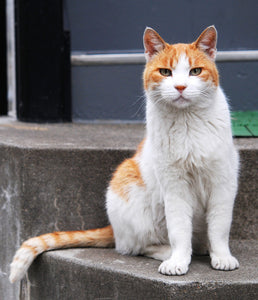 Almost all orange cats are male. Orange cats come in 4 patterns. All orange cats are tabbies. Orange cats are supposedly more friendly and lazy. Here are some interesting orange cat facts I bet you didn't know !
---
• black cats • cat facts • tuxedo cats
The Official name of for Tuxedo cats is "Bicolor Cat". Bicolor can refer to any cat that has two colors.  Black and White cats are Also known as "Magpie" or "Cow Cat" or "Moo Cat" or "Black Mask" or Piebald Cat. Cat coat colors are controlled by less than 10 genes. To be considered a true tuxedo cat, only the face, chest, paws and belly can be white. 
10 Interesting Facts about Tuxedo Cats. 10 Things I Didn't Know About the Common Black and White Cat. Cat Facts for Animal Lovers.